The Frankfurt Center for Electron Microscopy (FCEM) of the Goethe University was inaugurated in 2016 and is located within the Buchmann Institute for Molecular Life Sciences (BMLS). The FCEM offers to users from academia and industry methods and equipment suitable to all applications in modern electron microscopy.
We also offer to the users support and consulting for the following methods:
Single particle cryo-electron microscopy (Cryo-EM)
Cryo-electron tomography (Cryo-ET)
Blockface scanning electron microscopy
Plastic-embedded large-volume electron microscopy and tomography
The following equipment are accesible to the users.
Equipment can be booked here.
For inquiries please contact: office.frangakis(at)biophysik.org, Tel: +49-69-798-46466.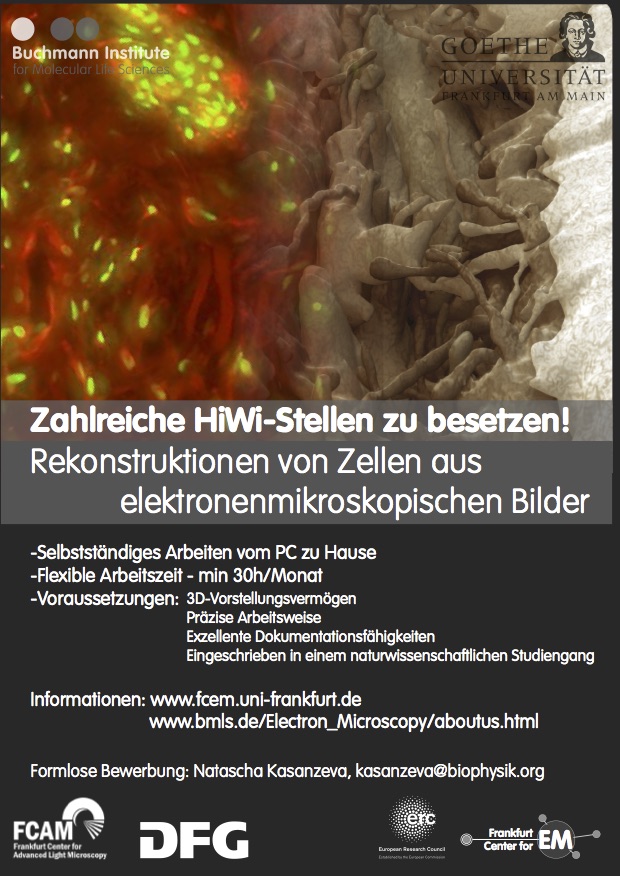 Ph.D. Position or Scientist Position
Ph.D. Position or Scientist Position
Ph.D. Position or Scientist Position
Ph.D. Position or Scientist Position
Ph.D. Position or Scientist Position
Ph.D. Position or Scientist Position